CHASE CONTINUES TO SELL OUTÂ JD AND JESUS TOUR DATES AND NOTCHES SECOND TOP 5 SINGLE WITH "GONNA WANNAÂ TONIGHT"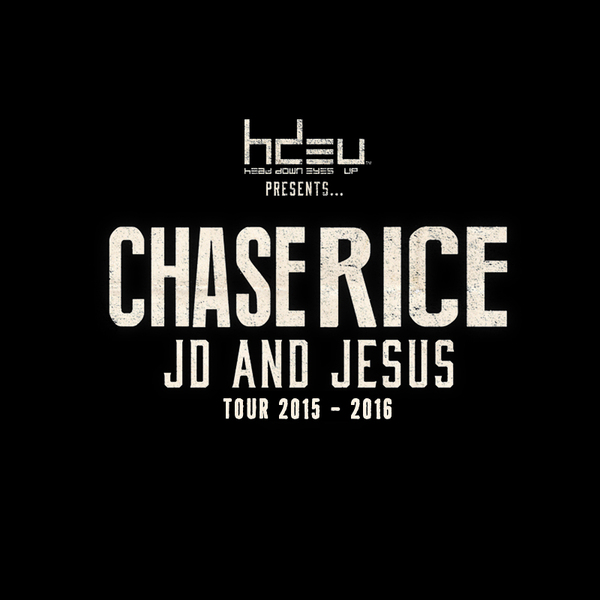 After launching his third headlining tour earlier this month with a sold-out show at Pittsburgh's Stage AE, Chase continues to pack it in on his JD and Jesus Tour with shows in Omaha, Neb. and Birmingham, Ala. selling out as his sultry single, "Gonna Wanna Tonight," becomes his second Top 5 hit at country radio coming in at No. 2 this week. The song, which follows the Platinum-certified Top 5 smash "Ready Set Roll" from Chase's chart-topping album Ignite The Night, has been noted for "prov[ing] that he can croon with the best of them" (Country Outfitter) while Chase's live show has been called "impressive" (Taste of Country) and Rolling Stone Country declares the JD and Jesus Tour "has given him a chance to show he's more than just a country singer expert in the bro variety."
Already hard at work writing and recording for his next album, Chase is putting his new music to the test by throwing fresh songs into his set lists on tour to gauge the audience's reaction.
"It's exciting for me at this point of my life to really know who I am," Chase shared in a recent interview with the Chicago Sun-Times. "I put out 19 songs on my last album, and I figured out through that what I love and what I hate. It will be all about depth in this next record. If there is any way to find out who someone truly is, it's through hearing about the deepest parts of their lives. That's what these new songs will have in them."
The singer/songwriter and entrepreneur is also debuting new items from his Head Down Eyes Up (HDEU) apparel line while on the road, which fans can purchase at the HDEU pop-up store at each show or online here.